Xponance Alts
Xponance Diverse Opportunities (XDO)
Investment Platform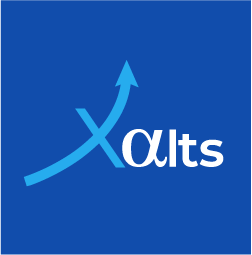 Thank you for your interest in the Xponance Diverse Opportunities Investment Platform.
Xponance Diverse Opportunities Fund (XDO) intends to acquire minority investments in equity, equity-related or debt interests, or rights to share in the revenue streams primarily in or generated by:
Alternative asset managers and their affiliates, including general partners,
Pooled investment funds, collective investment vehicles and separately managed accounts sponsored, managed, or advised by Managers and investments in Managers and/or Portfolio Funds.
The Fund may acquire minority investments and/or seeding investments in Managers in which either (a) women or minorities own at least 33% of the equity or (b) one or more women or minorities hold the title of Managing Partner or any equivalent title.
The Fund's investment focus will be on Diverse Managers that derive a significant portion of their revenue from the sponsorship and management of closed-end funds or other funds with lock-up features as of the date of the relevant Portfolio Manager Investment.
If you meet the qualifications, please enter your email below and you will be contacted shortly: